Constant Volume Depletion
The constant volume depletion (CVD) experiment is one of the standard depletion experiments. The main output of the CVD experiment are the liquid drop-out curve and consequently the approximate saturation pressure. A series of experiments is typically conducted on the produced fluid as well (e.g. gas Z-factor). The CVD experiment emulates the depletion of gas condensate to a certain extent, and has been used in the methodology by Whitson and Torp1 to develop black-oil properties.
Procedure
The procedure for CVD experiment is shown as an animation and as a schematic below. A PVT-cell is fill with a fluid sample and pressurized to the saturation pressure. The PVT-cell volume is then expanded at a constant temperature, reducig the pressure. Once the pressure is below the saturation pressure, the incipient phase is either condensed or vaporized out of solution. When the PVT-cell volume has reasched a certain value, gas (and potentially oil) is removed until the PVT-cell volume is the same as the initial volume (keeping the pressure contstant). This procedure is repeated a number of times and the produced fluids are analyzed. If the PVT-cell is a visual cell, then the liquid and vapor volumes can also be reported.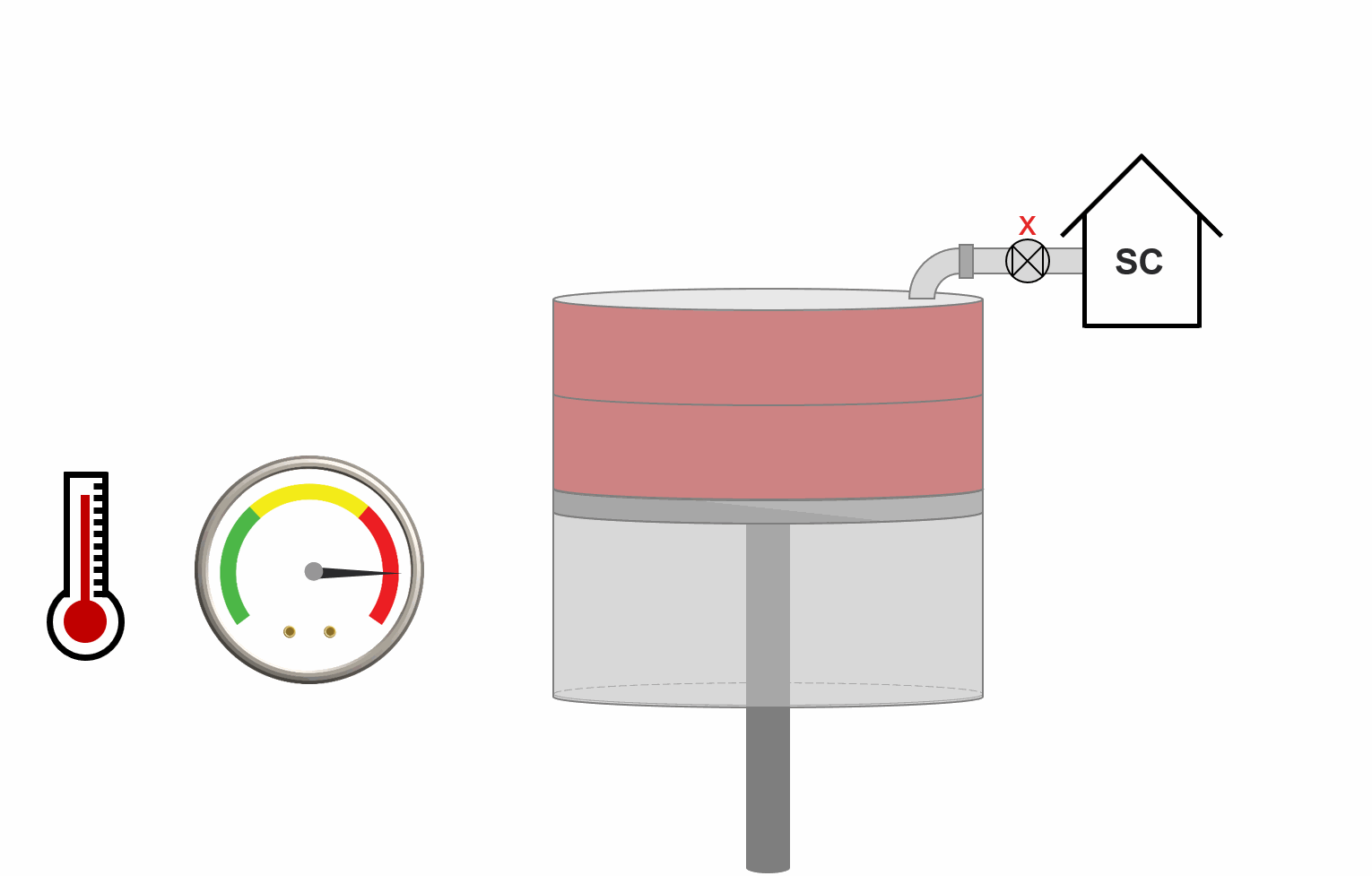 Animation 1: Animation of a CVD procedure for a saturated gas reservoir.

Figure 1: Schematic of a CVD experiment for a saturated gas reservoir.
Results
The main results of the CVD experiment is the relative volume, and a range of properties of the removed gas; the gas Z-factor and gas specific gravity.
---
C. H. Whitson and S. B. Torp. Evaluating constant volume depletion data. In SPE Annual Technical Conference and Exhibition, paper SPE–10067–MS. Society of Petroleum Engineers, 1981. doi:https://doi.org/10.2118/10067-MS. ↩